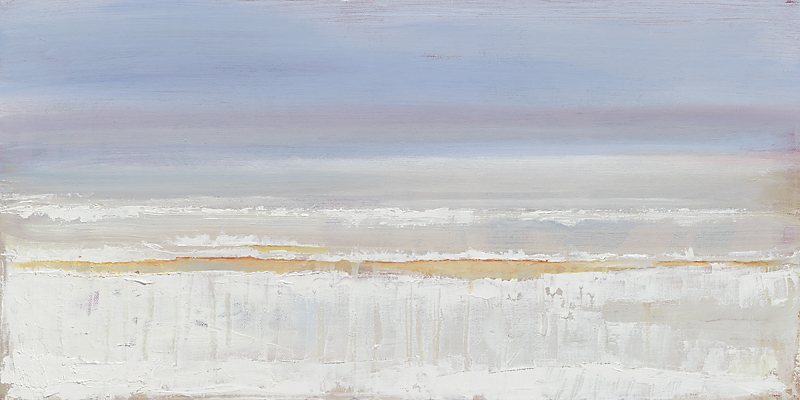 Oil on Canvas 2010
Another earlier piece, one of the first morning abstracts I painted out west. Here in Southern California, the mornings are cool and misty. The mist against the bluffs, the smooth rocks along the shore, and the beautiful surf…everything was white, with the golden orange colors of the bluffs, the sky resembling a pastel of soft blue whenever the mist dissipated enough to reveal the sky. I used a palette knife and a lot of drips for texture.  Layer upon layer of oil glazes, at this time I used a medium comprised of pure gum spirits of turpentine, damar varnish, and linseed oil.
This piece was on set of the movie 'Sisters' with Tina Fey, Amy Poehler, James Brolin and Dianne Wiest… in the clip the painting is above the couch! https://www.youtube.com/watch?v=6LoUW6oIXFo
Original SOLD. Prints are available here.