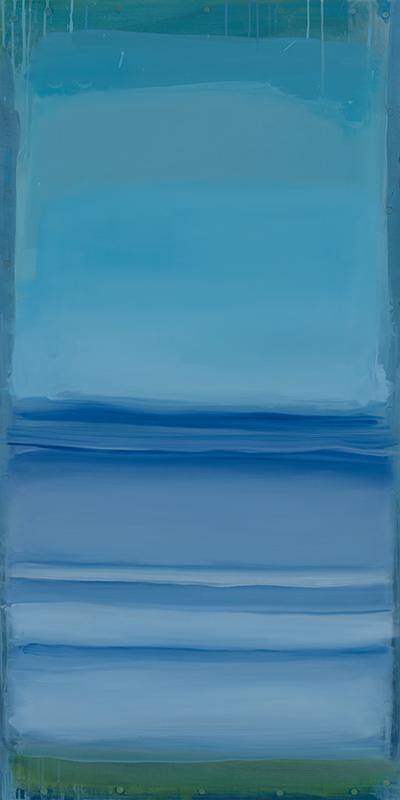 24 x 48"  (2017)

Oil on Handmade Panel, Mounted on Reclaimed Wood
I love the colours of the water early morning and early evening. I wanted to capture and simplify all the beauty that is Newport Beach with crisp cool blues and blue-greens.  I also wanted to give this piece the feel of an old polaroid, and working on a panel allowed for that smooth layer upon layer of paint and glazing to make it glow.
The original of 'Newport Beach' has been sold.
Prints in a variety of sizes are available for sale here.