Plentiful Amount of Sunshine – PRINTS
$165.00 – $995.00
© 2023 Artist Susan Stone holds all rights to original art work and its images & variations.  NOTE:  Images shown are protected via watermark(s)
Shipping times will vary depending on:  Printing and Framing Backlogs, Shipping Carrier Backlogs, Type of Print Ordered(embellishment, signed), Location of Purchase.  At this time shipping in US and Canada can take from 14 to 21 days.
These explorations This piece was inspired by a really sunny day in Coronado Ca.  I was experimenting with abstracting the sunshine on the sand with blocks of light and dark … "slices of sunshine" abundant sunshine.  I really wanted to simplify the seascape and focus on how sunny, clear and the water it was so gorgeous, blues and greens, endless waves.  The Sand is incredible as I have mentioned before … golden.  In the late afternoon – early evening, even though the best place to see the sunset is Pt Loma or Pacific Beach, the golden glow is so beautiful, and the warm colors of the marine layer softening the horizon make for an incredible evening on the beach.  I wanted to show movement in the surf by dragging my palette knife, and scribbling with my paintbrush handle through the ultramarine to reveal the colours underneath using a technique called "sgraffito".  Applying paint loosely over crimsons, pale pinks and cerulean blues, with lighter thin layers of opaque cadmium yellows to soften the waves gently lapping the shore with a technique called "scumbling".
An earlier smaller version (a print) of this painting can be seen in the AT & T Commercial with Mark Wahlberg and Angelica Houston on the wall in the kitchen in the beginning of the commercial.  Sometimes I make several "sketches" on canvas or photograph the work in stages and some of those photographs get used in print for commercials etc.
https://www.youtube.com/watch?v=NS7bGtYl68w
Description
The canvas is designed to meet art galleries' and museum's longevity requirements and ensure consistency of shades for up to 200 years old.  The printing process is Giclee with Pigment Ink on a Premium Fine Art Matte Canvas 410g/m2.
FREE GROUND SHIPPING on all orders, no minimum.  Please email if placing an international order as shipping will be paid by the customer as well as customs fees.
*Note due to the nature of the printing, images shown here are approximate and some variations in the crop will occur.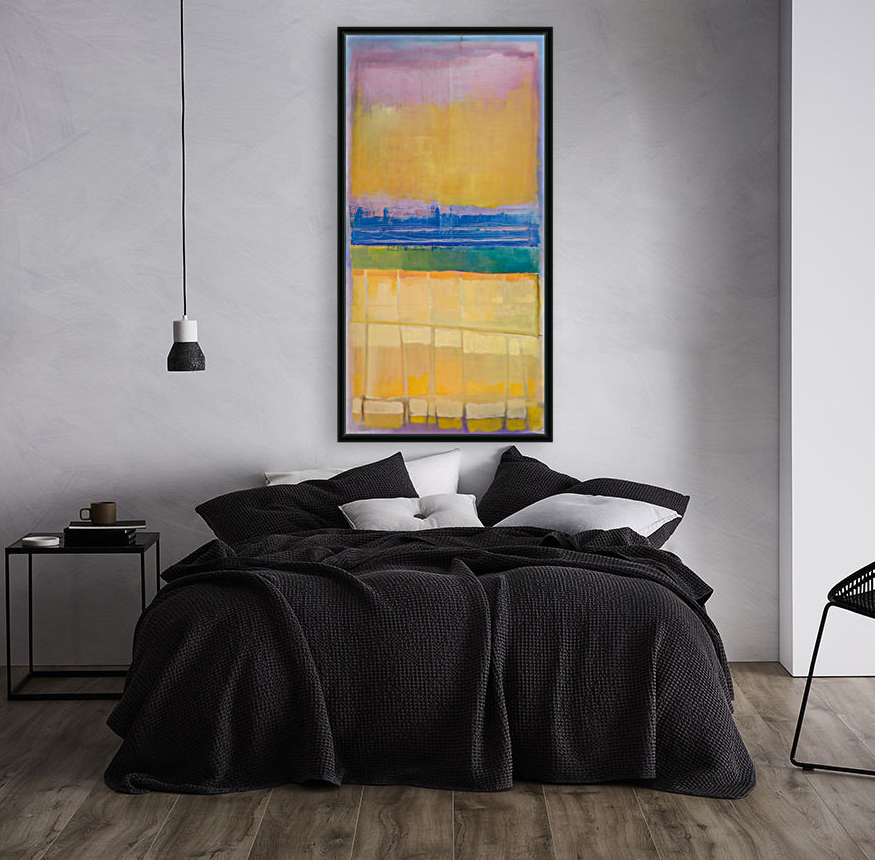 Plentiful Amount of Sunshine shown with Floating Frame