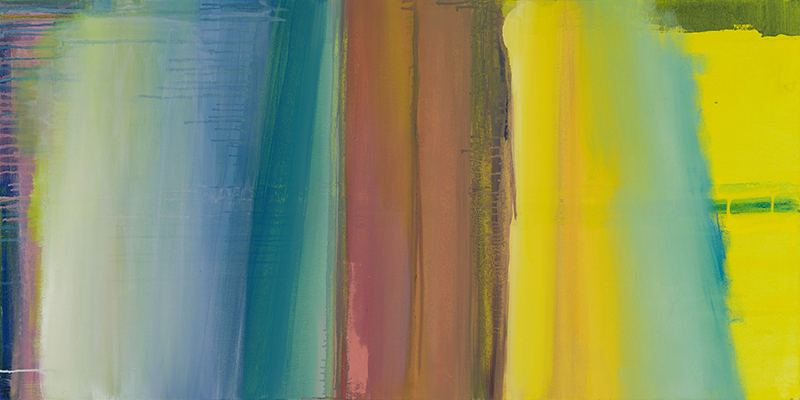 48 x 24" (2017)
Acrylic texture and underpaint, oil on canvas
This is a newer piece, inspired by drives through the desert and spending time in Arizona.  It's like everything is frozen in time, but the colours are so different depending on the time of day, and/or the time of year. An afternoon in late fall, abstracted to bands of colour it can hang in any orientation; vertical (blue bands on the bottom or on the top) or horizontal (yellow bands on the left, yellow on the right).
The original of 'Frozen Love' is available for sale here.
Prints in a variety of sizes are available for sale here.