Feeling a lot of creative energy this morning it's Father's Day. My dad has been gone a long time still I think about my parents everyday. The creative gifts they have given me, shared with me and that I have learned to cultivate with much gratitude, live on in my children, myself and now our oldest daughter's children. I am thinking I want to take a photo of Dad's palette with a few of his brushes. This leads me to thinking of Chihuly's 'Paintbrushes' installation at the Desert Botanical Garden in Phoenix. I look for the sketchbook that has some pure contour drawings I did of the installation, thinking I would like to paint them with a new palette I just got the desert inspired colors such a great fit. As you read this can become quite scattered but what drives the success of the really great compositions is working through all of that there is not always one recipe for starting and finishing a painting. The freedom of letting the work flow through you does exist.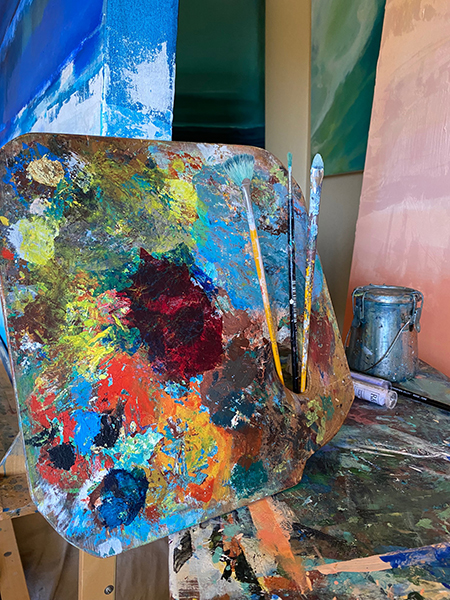 I can remember a cloud that I pretty much watched on the drive home from Arizona to California (no I wasn't driving) that inspired an oil painting 'Sunny Rays' – prints of this piece are available at Pottery Barn. I started this piece with sketches and watercolors too. The shapes of the washes are very similar to to the cloud that I snapped photos of at different times during the drive, in the big sky on the drive home; stopping for quick sketches once or twice. I love working with charcoal a lifting out and adding back process, a bit of frottage and maybe a spray bottle. I also love pure contour to loosen up and I get some great composition ideas that way too. There will be lots of coverage on all of the above in the upcoming class this summer at HBAC https://www.huntingtonbeachartcenter.org/adult–teen-classes.html. The colors of 'Sunny Rays' reflect the bright sunshine, heat of the day along with the cool washes of water and trees – the span of a day heading from desert back to the coast! During an evening drive TO Arizona I found a similar shape, again, not driving.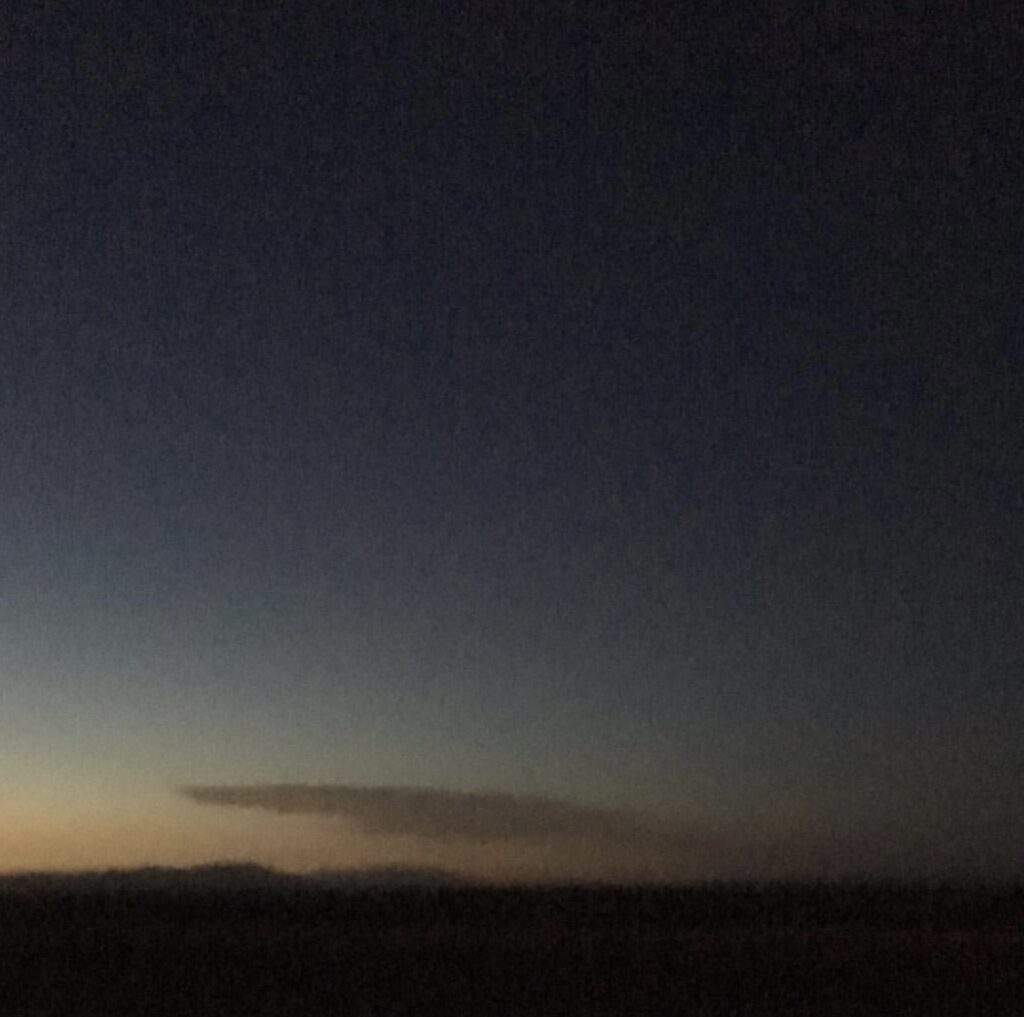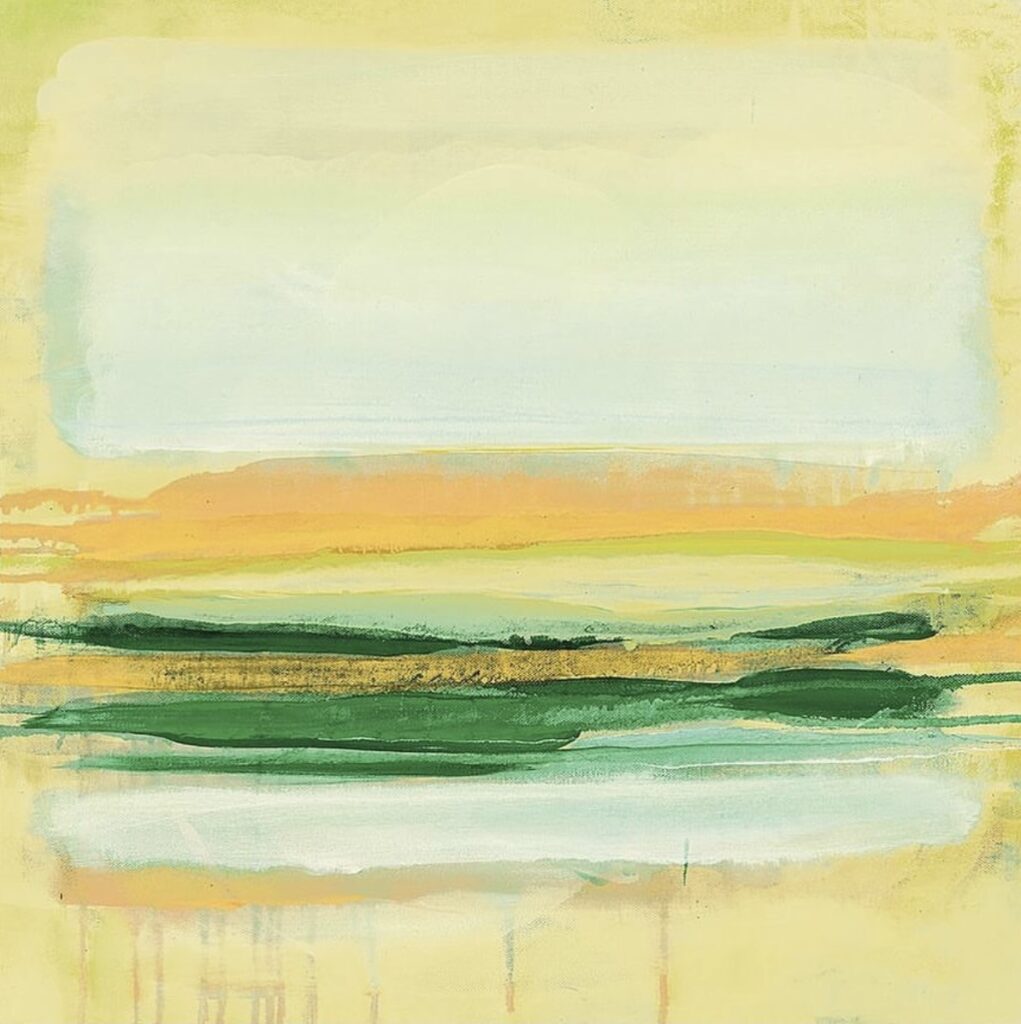 I have had a busy week here in my studio. We have some beautiful pieces going out and the classes are starting June 30th! The new work is exciting and stronger than ever – more on that later. Phil brought an article to my attention the New York Times https://www.nytimes.com/2022/06/03/style/cobalt-blue.html about the color 'Cobalt'. I read it a while ago, of course I love the color, have several tubes in my paint box but then I was in BLICK and found the Cobalt Blue paint stick – handmade oil sticks that are so fun to work with. Got started and am four into the series. Perhaps my favorite is 'Cobalt Horizon with Big Moon Vibes'. Last Sunday our grandson Face Timed me from Disneyland, yes Disney he took the time to want to Face Time – me – Nana! to show me the beautiful moon because he knows how much I love the moon! Inspiration is everywhere we just have to be open to receiving it. Encouraging kids to "see" things can create some profound memories too. Our son used to come and wake me up to see the moon high in the big western sky and at the right time skim over the horizon to light up the ocean in the distance. He did a sketch of it I will share for inspiration in the bonus materials for my classes. I have a few outdoor easels and a super lightweight one that pretty much sits out on our patio for weeks at a time on long days such as these where the sunrises at 5:30 sets at 8 and the changefulness of the day brings so many gifts.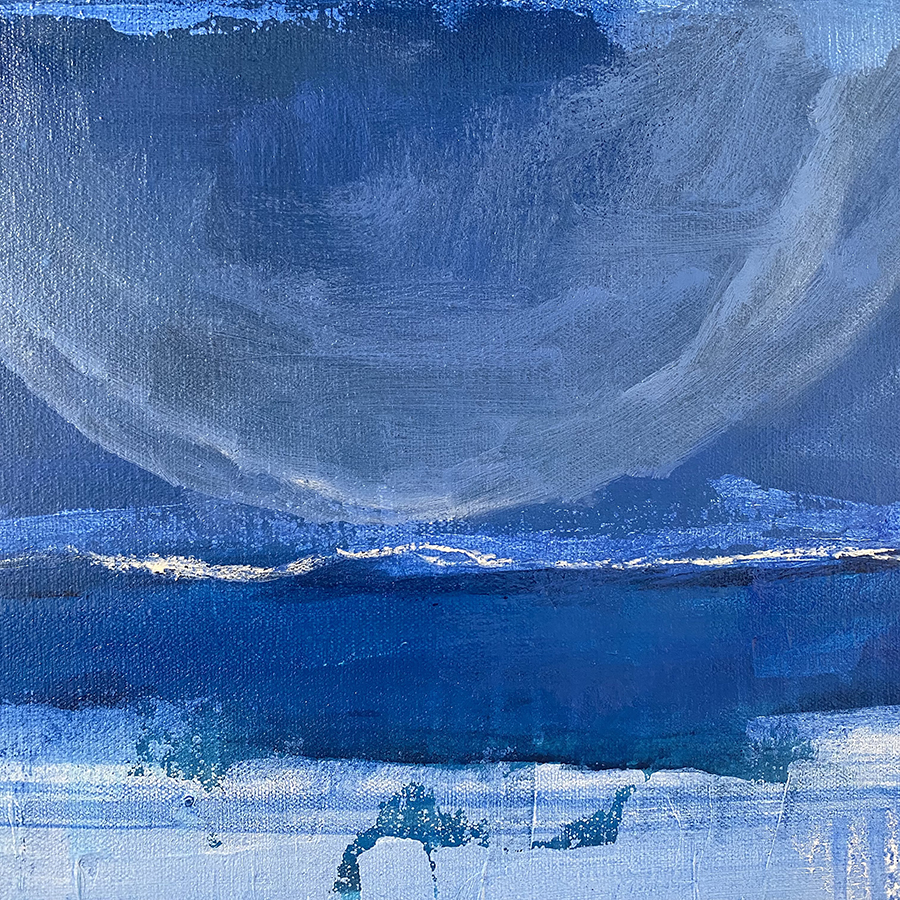 Inspiration is connection
"Joy is hard to come by and I believe it should be celebrated when you have it and it should be shared… it's the greatest opportunity to wake up and do something… don't wanna waste it… all people have something to say and something of value to give this world… keep on creating…" – Jon Batiste
In my classes we will discuss the process of inspiration, reflection, teaching philosophies and how they apply to all learning levels and styles visually: demos, bonus materials, exercises, suggested reading and experimental ideas for exploration after watching me screw it up first. Suggested projects that will guide in learning more about color: harmony, contrast, simultaneous contrast, & experimenting with tones. Acrylic solutions and sketchbook exploration that will inspire us to communicate and say what we want to say (or not!) with color when we get to our easels.